Kaffe Matthews
ABOUT,   NEWS,  WORKS,    RELEASES,   EVENTS,  MUSIC FOR BODIES,  Tweet
CONTACT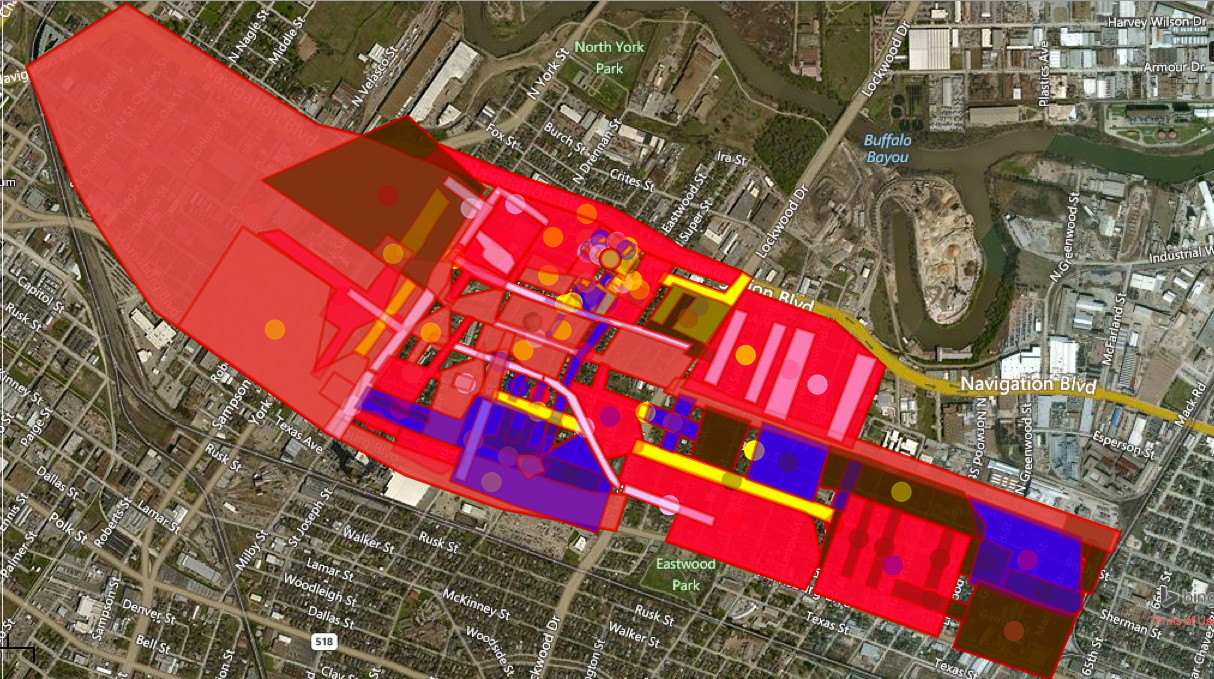 '2nd Ward- A bicycle opera' – the map score (Sept 2014). OPEN now to November 22nd, Houston.

2nd Ward – A bicycle opera | 2o Barrio – Una ópera en bicicleta  tells tales of daily lives from sonic bikes that audience can listen to depending on where they pedal.  Constructed from a score woven from local journeys, it's music was made in collaboration with the Bicrophonic Research Institute(BRI), Vampire Squid Labs, 9 girls, 2 seniors, writers, musicians, programmers and engineers directed by Kaffe Matthews.
Commissioned and produced by Nameless Sound sonic bikes are available FREE for you to ride the work 10am – 8pm, Tuesday – Saturday until 22.11.14. ALL WELCOME.   DETAILS.
INSTALLATIONS NOW SHOWING:    1 Yird Muin Starn.  3 Sky Gazer chairs  at Lat 55° 4'4.92″N, Long 4°24'9.30″W, near White Laggan bothy, Galloway Forest, The Galloway Space Suits at Glaisnock Book Room, Wigtown.   FREE  for 48 hour Dark Sky Park gazing. The vinyl LP of cosmological songs and music available from Annette Works, 
Audio clip: Adobe Flash Player (version 9 or above) is required to play this audio clip. Download the latest version here. You also need to have JavaScript enabled in your browser.