Kaffe Matthews
ABOUT,   NEWS,  WORKS,    RELEASES,   EVENTS,  MUSIC FOR BODIES,  Tweet


CONTACT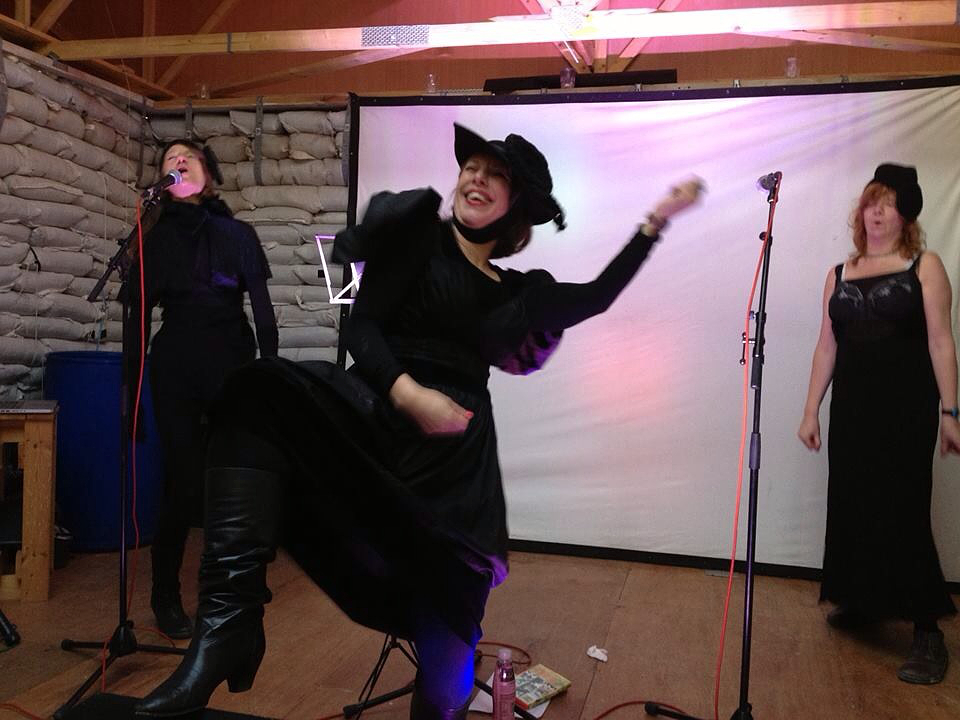 Eco-Absurdist trio The GLUTS celebrating their DVD @ Cafe Oto project space, Sunday December 8th. by Paul Martin. LISTEN
The Gluts Complete works DVD AVAILABLE HERE.
DECEMBER EVENTS.  Sunday December 8th 2.30pm. The Gluts perform to celebrate the launch of their DVD, The Complete Works at  Oto/LUX Christmas Fair.at Cafe Oto project space. 12.-5pm. DETAILS.
 INSTALLATIONS NOW SHOWING:
1.Yird Muin Starn.  3 Sky Gazer chairs  at Lat 55° 4'4.92″N, Long 4°24'9.30″W, near White Laggan bothy, Galloway Forest, The Galloway Space Suits at Glaisnock Book Room, Wigtown.   FREE  for 48 hour Dark Sky Park gazing. The vinyl LP of cosmological songs and music available from Annette Works, 
Audio clip: Adobe Flash Player (version 9 or above) is required to play this audio clip. Download the latest version here. You also need to have JavaScript enabled in your browser.
AND
2. 'The Marja trio' :  a sonic bike work for Marjaniemi, Hailuoto Island, Finland. DETAILS.