Kaffe Matthews
ABOUT,   NEWS,  WORKS,    RELEASES,   EVENTS,  MUSIC FOR BODIES,  Tweet
CONTACT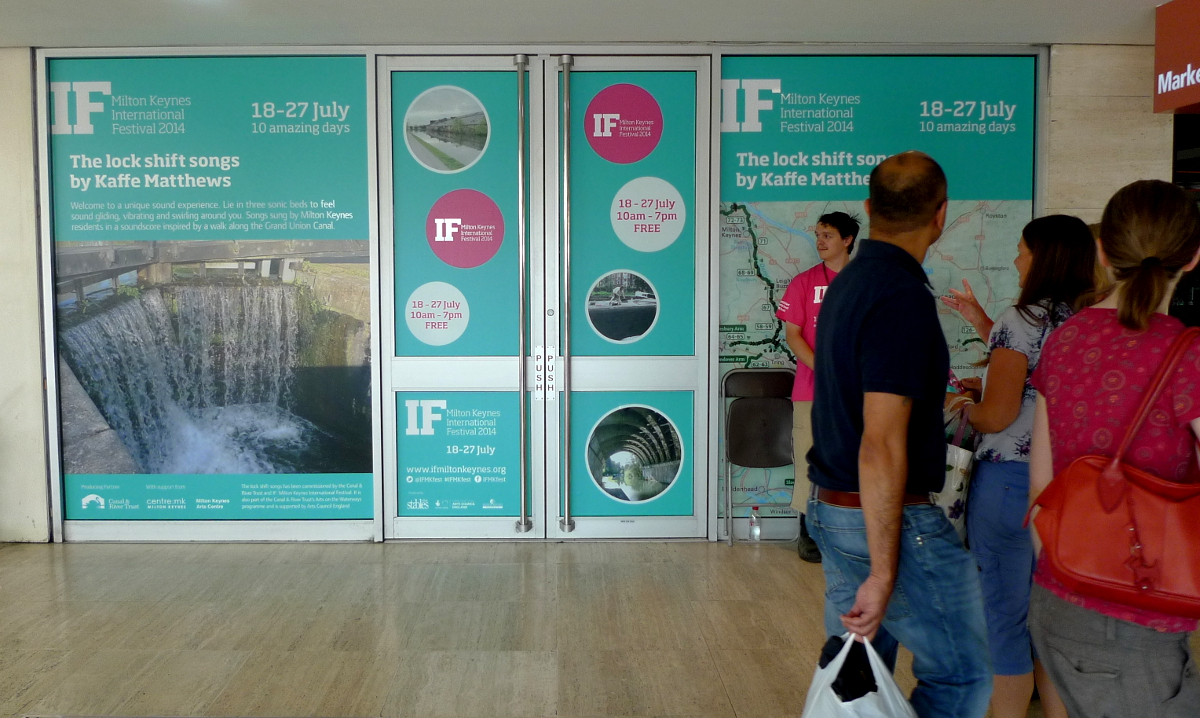 "The lock shift songs"  NOW OPEN.  FREE DAILY.  10am-7pm. 18th-27th July.  unit 99, centre:mk, near the open market, IF Milton Keynes Int. Festival.
JUNE EVENTS
until 14th:  In residence in Bonn with 12 sonic bikes. To map and launch zu Bong, a new #sonicbike ride, commissioned by bonn hoeren, 2014. Opens June 12th. Available daily, 13.6 – 22.6.14. FREE
Sunday 22nd: There were sharks in the Rhine.  Live 8 channel solo where KM duets with her shark driven synthesizer and the Filia Reini ship as we move up/down river, a bonn hoeren, 2014 commission.
Saturday 28th: 'You might come out of the water every time singing'(2012) opens in the caves of Sint Pietersberg, Maastricht. Undertones, until August 24th.
Tuesday July 1st-3rd July: Open 'The Pedalling Games', new #sonicbike work for NIME 2014.   
LISTEN to @NIME2014 on BBC here.   WATCH.
INSTALLATIONS NOW SHOWING: 
1. zu Bong, made for bonn hoeren 2014. June 13th – June 22nd, DAILY. FREE.  DETAILS.
2. 'You might come out of the water every time singing'  opens in the Sint Pietersburg caves, Maastricht,Saturday 29th June for Undertones,  FREE DAILY 29th June -  24th August. Booking required.
3. Yird Muin Starn.  3 Sky Gazer chairs  at Lat 55° 4'4.92″N, Long 4°24'9.30″W, near White Laggan bothy, Galloway Forest, The Galloway Space Suits at Glaisnock Book Room, Wigtown.   FREE  for 48 hour Dark Sky Park gazing. The vinyl LP of cosmological songs and music available from Annette Works, 
Audio clip: Adobe Flash Player (version 9 or above) is required to play this audio clip. Download the latest version here. You also need to have JavaScript enabled in your browser.