Friday 10th February
February 10th, 2017
Now with some fabulous images through from Kristian Buus, here some news on last weekend's extraordinary time inside St Pancras lock, London. After a delayed and grizzly install in rain with not enough power to handle light & projection needs not to mention the dreaded H&S requriements on the Friday, Dave Hunt(sound) and Matthew Orton (visual) fought through and we were yes finally sound checking by 10pm with the show up and running in a drizzling Saturday morning at 10.  Many thanks to Hazel and Susanna for soup and warm dry boat hosting. We couldn't have done it without you!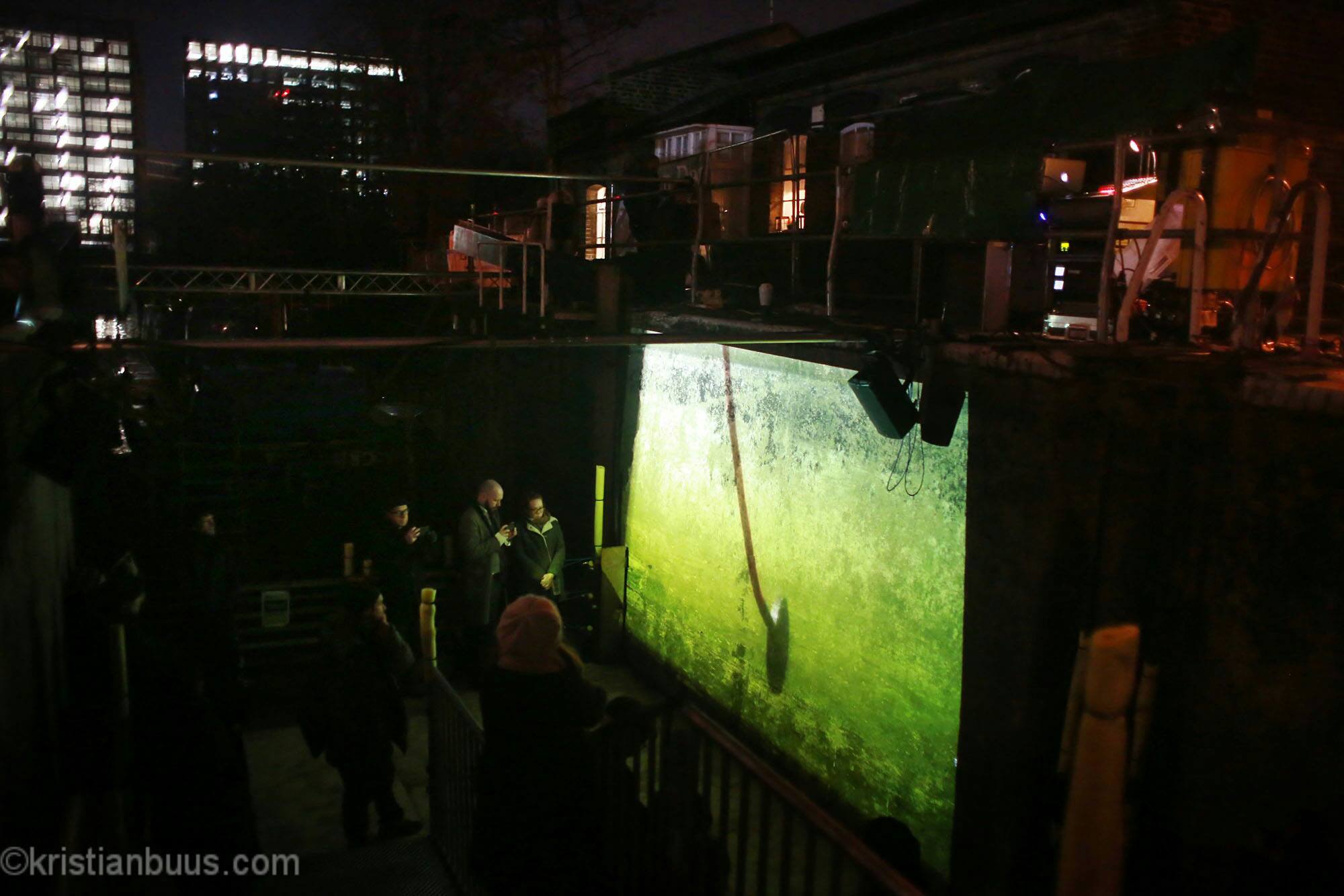 in locking 
is a three part composition made from the sounds and time taken to fill and empty the St Pancras lock London Regents Canal; Denham Deep, the deepest lock along the Grand Union canal and the Soulbury locks, those situated at the highest point along it. Linked by a seven verse choral work written by Kaffe when she walked from London to Milton Kenynes to make The Lock shift songs in 2014, in locking was made as a four channel work to be performed live inside the dry St Pancras lock, a unique acoustic revealed, emptied for once every 25 years maintenance work by the Canal and Rivers trust.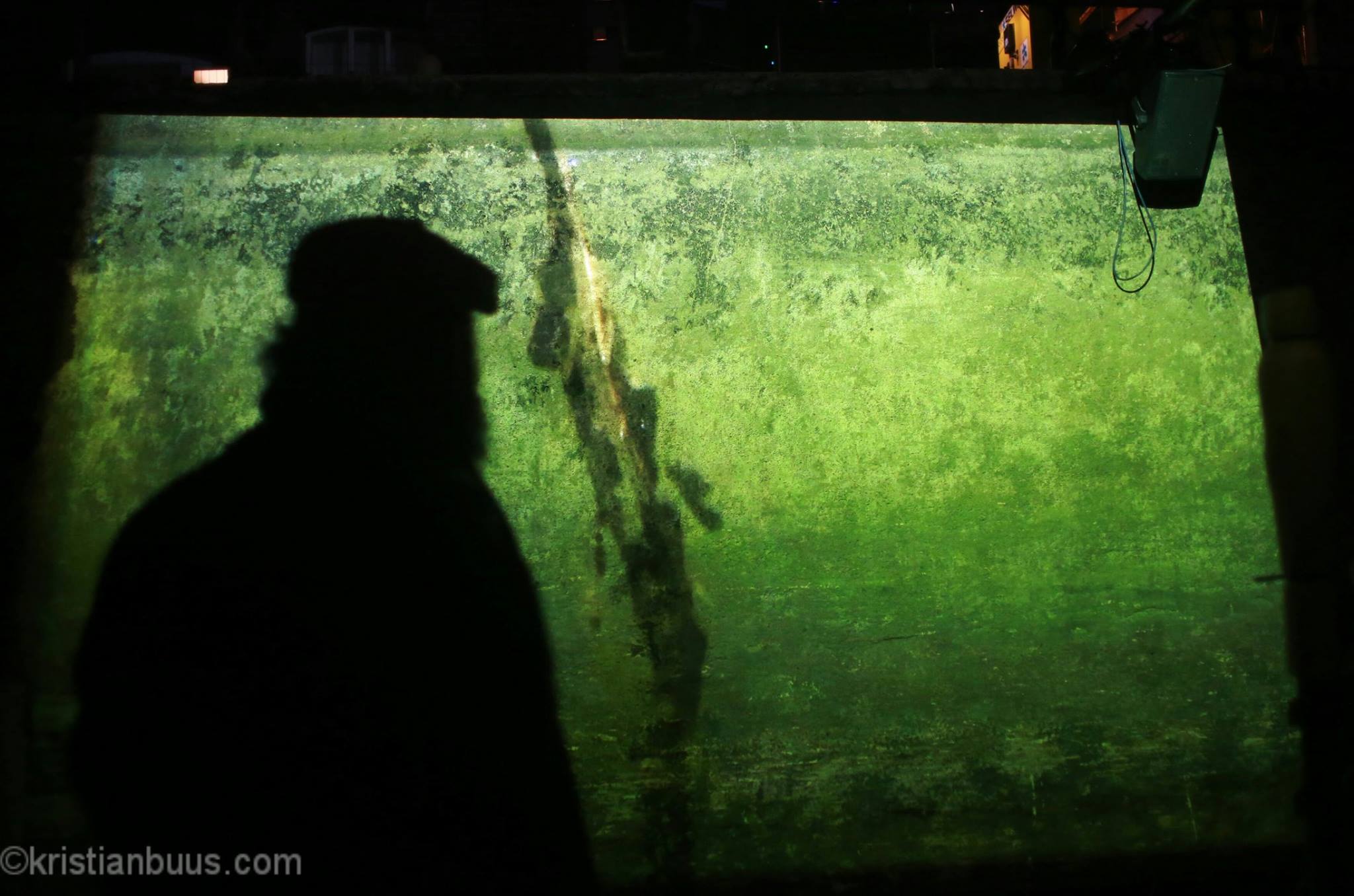 Open to the public over the weekend of 4th and 5th February 2017, visitors were invited inside the 3.5m deep chamber of the empty lock to hear part of the work play as a sound installation. At night Kaffe performed the entirety live over three concerts inside the lock, accompanied by underwater projections made with Kristian Buus that were beamed onto the lock chamber walls.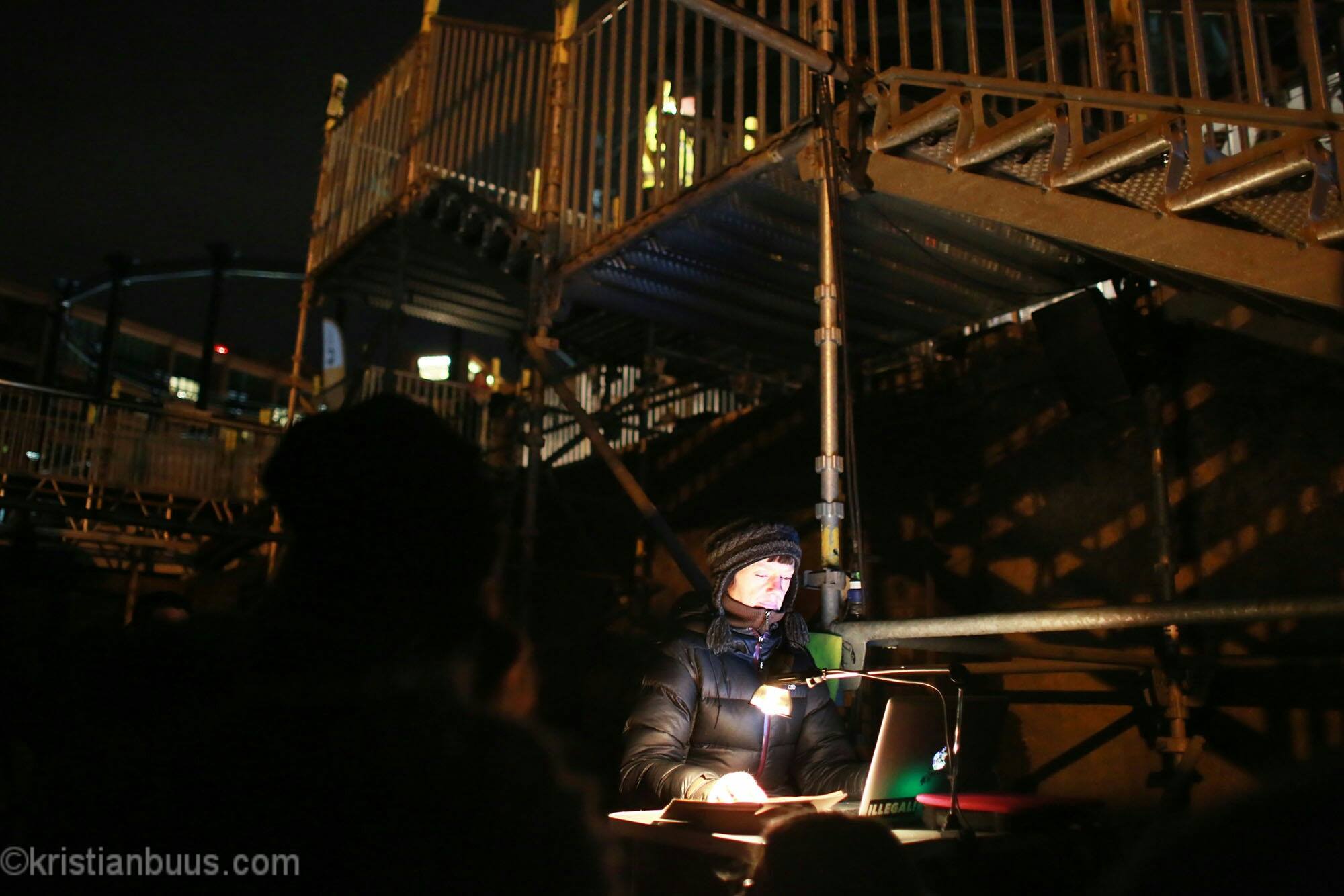 To a sell out audience it was an extraordinary night, with comments such as.. "astonishing sense of immersion",  "made me reflect on my own relationship with water",  "blew me away! There were choirs emerging from the sludge!", "What a venue", "Wild acoustics, the sense of underwater movement was astonishing", " The combination of these ingredients made the most ethereal music I've ever heard".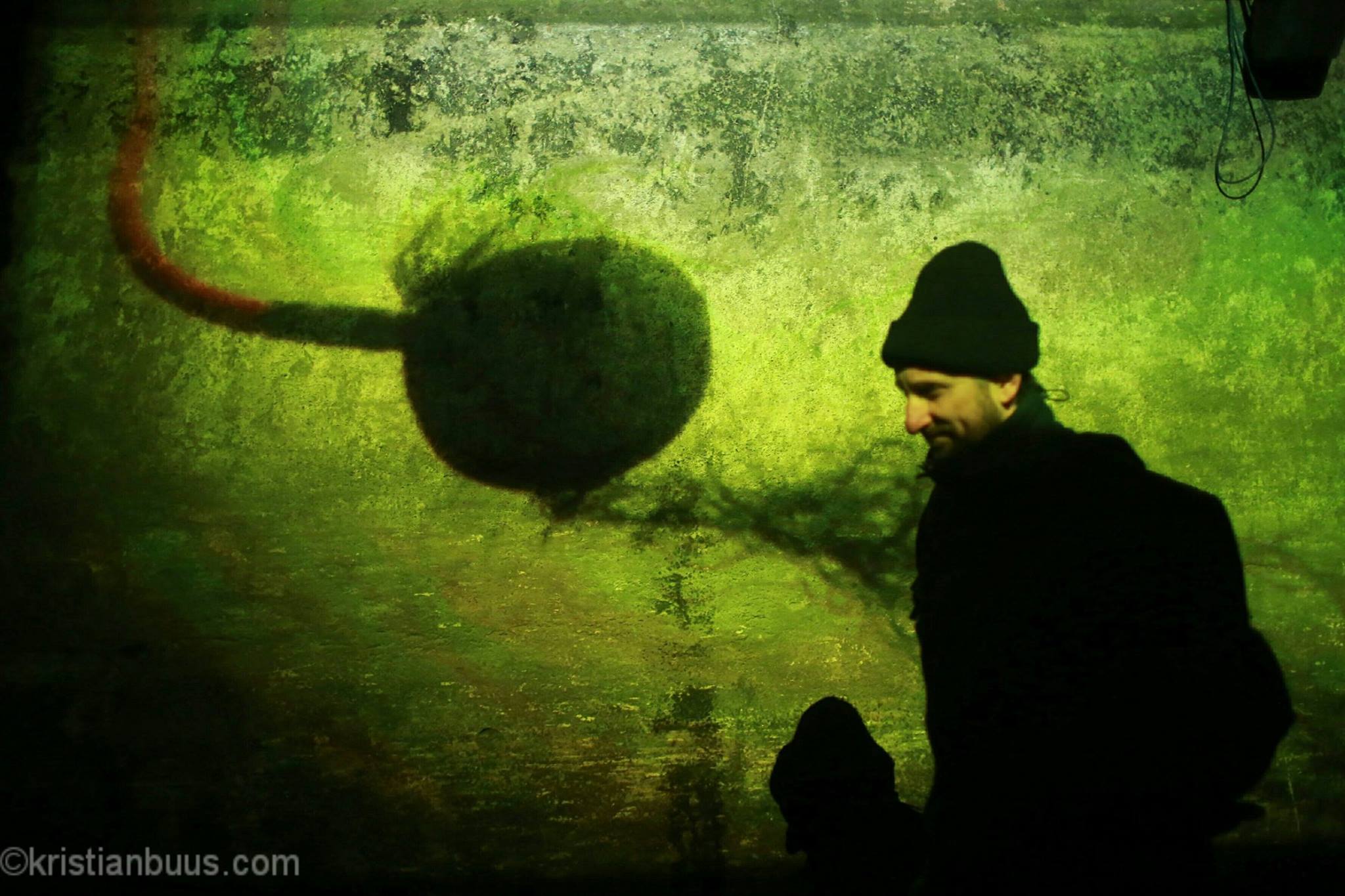 Produced by Bill Gee assisted by Susanna Roland, commissioned by the Canal and Rivers trust, sound installation and engineering Dave Hunt, sounds and music Kaffe Matthews, underwater projections Kristian Buus. With so many thanks to all.  I'm now looking for the next empty lock. Any happening in your neighbourhood?