April 18th Tuesday
April 18th, 2017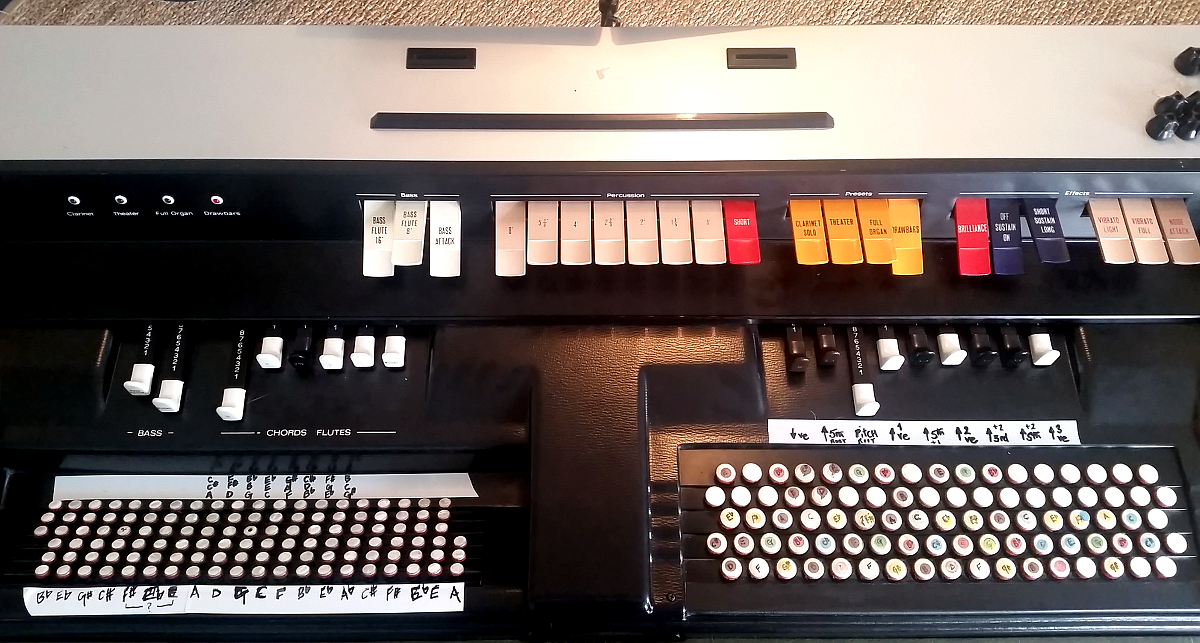 So this is the instrument. The ELKA I used to make 'foreigner' – played last night to a full house at labor sonor. Interestingly it went down pretty well though without much criticism which I crave. Mind you, last night I didn't ask for it.  As a friend had said  …. 'you're playing to a city of artists Kaffe, no-one wants to offend anyone'… and he'd said that after I'd played the sharks at Ausland on Friday.  But then… with a little encouragement… he launched into a full blown thrashing of my aforementioned performance. Wow. How did I feel after that?
Fantastic. Nay, inspired. We discussed the whole thing. Brilliant to hear that essentially he was assessing it structurally. That in fact from his pov I was using a standard electro-acoustic structure, right down to the use of a coda. Coda? Really? Yes, it's of course possible to hear it like that, but that wasn't my intention at all. My plan was to take the piece to an obviously more lyrical space where time stood still and listeners could slowly return back to the surface. In truth, as a stand alone, that section's pretty sickly and yes, good to acknowledge that I know, if I really think about it, that there's still potential fruit to reveal within the unique end of the sonic spectrum the shark synthesizer can yet produce. Get on with it.
Many thanks to labor sonor for their space and support and all audience remarks last night. foreigner's making was an interesting stride. Onwards no.2 !