– old Scots for earth, moon, star, is a public art work by Mandy McIntosh and Kaffe Matthews situated in the Galloway Forest, Scotland, Europe's first Dark Sky park. Completed in February 2013, the piece both celebrates the Dark Sky as a gateway to the universe and aims to facilitate its enjoyment in real and sensuous terms. To enable this the artists made three elements:-
1.   15 Galloway Space suits for environmental comfort,
2.   3 Sky gazer chairs for reclined astronomical contemplation, and
3.   A vinyl album of cosmological music and songs.
This LOG documents much of their two year RESEARCH out in the field.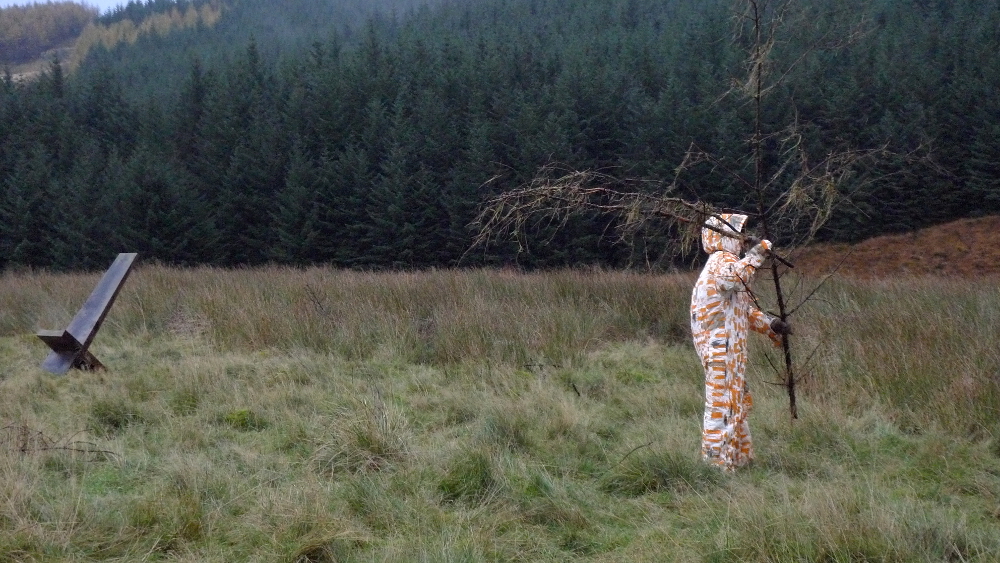 Space suited visitor cleaning the Sky gazer site one year after their install. Photo by McIntosh.
Yird Muin Starn, old Scots for Earth Moon Star,  was conceived and directed by McIntosh as a project to design and make shelter for star gazing visitors in the forest. The artists are also inspired by the Bothy movement which aims to encourage all people into deeper nature – as they wanted to enable an encounter with the profundity of space whilst immersed in the wild. The context then is the super dark sky the visitor is enveloped by, turning the forest into a place for recuperation. A special addition to this idea and collaboration is to enhance the visitors experience through a heightened awareness of sound.
Yird Muin Starn is McIntosh and Matthews' first full collaboration since their BAFTA awarded, NASA visited Weightless Animals 2004 and McIntosh's design and upholstery fabrication for Sonic Bed_Scotland 2007.  It has been supported by Creative Scotland through the Vital Spark award scheme.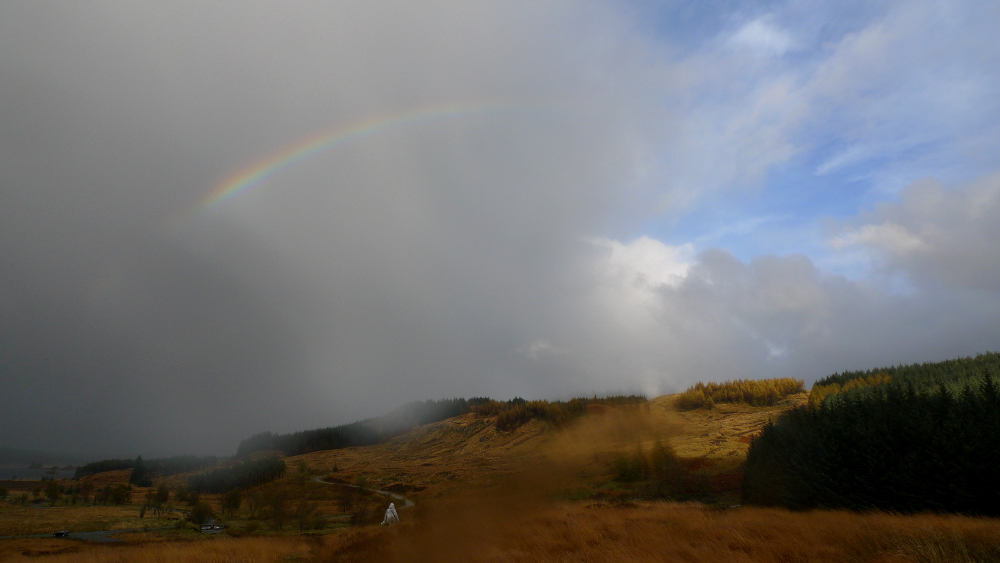 Save
Save