The lock shift songs (2014)
The lock shift songs is a 43 channel audio installation for a trio of sonic beds and a room, made by Matthews after an 86 mile solo walk following the Grand Union canal from her studio in Hackney, East London.  Commissioned by IF:Milton Keynes 2014 and the Canal and Rivers Trust, it premiered in Unit 99, next to TK Max, shopping centre:mk, Milton Keynes, July 18th.
LISTEN here 
Audio clip: Adobe Flash Player (version 9 or above) is required to play this audio clip. Download the latest version here. You also need to have JavaScript enabled in your browser.
Canal Walk BLOG starts HERE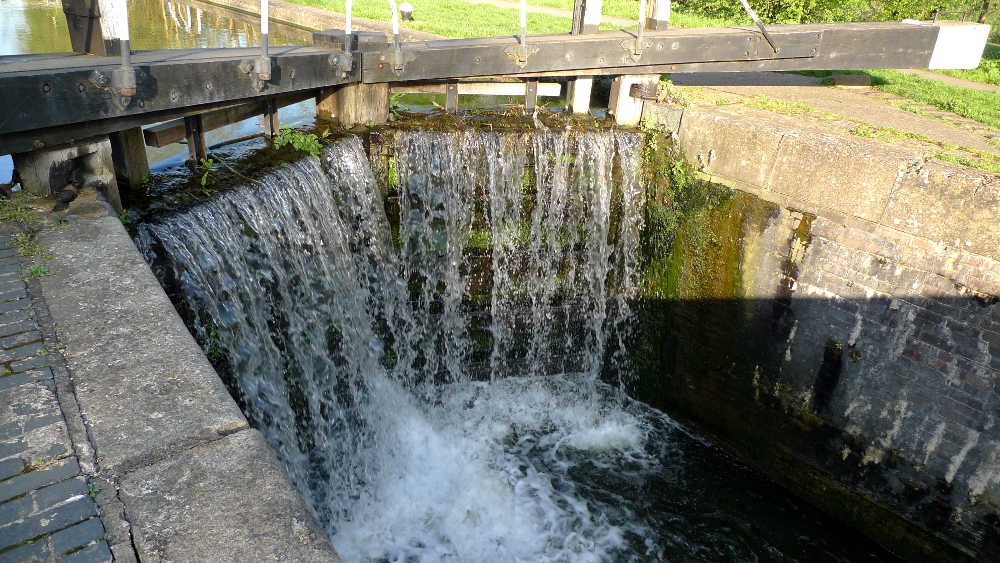 'It was after my seven day walk following the Grand Union Canal that I realised the shape of the path I had taken.  Seven days through seventy seven locks, day one passing through seven ending at bridge number seventy seven in Milton Keynes seven days later. The path from Hackney had headed west over two days, then swung north and climbed up through Denham Deep and on up to Cow Roast, where on day 4 the Tring flats open out to the skies for views before descending down to the finish.
Counting the number of locks for each day, the distance between them and the height each one rose or fell,  l saw the shape of the land and found the patterns making a simple system to align these figures to the 12 tone musical scale, so creating a melody for each day of the walk. 
Using the names of the locks as words,  so appeared the seven verse song " 77 starts with 7, walked in 7, 77 ",  which, rehearsed and sung by 'The lock shift choir' gathered from Milton Keynes, was threaded through the walk's structure of canal recordings, worked and processed into a composition that shifted and glid between three Sonic Beds for audience immersion.
Sonic Beds are part of the worldwide music for bodies project which makes specialist interfaces and music to enjoy through your body rather than just through your ears. These three Beds in Milton Keynes were digitally linked enabling them to play as a trio, whose music and voices rose and fell in unison/counterpoint and harmonies, other notes joining from the resonances found in our vacant boutique for the lying or sitting audiences.
This is the first time a work has been made for three Beds as an ensemble.'          
km. June 2014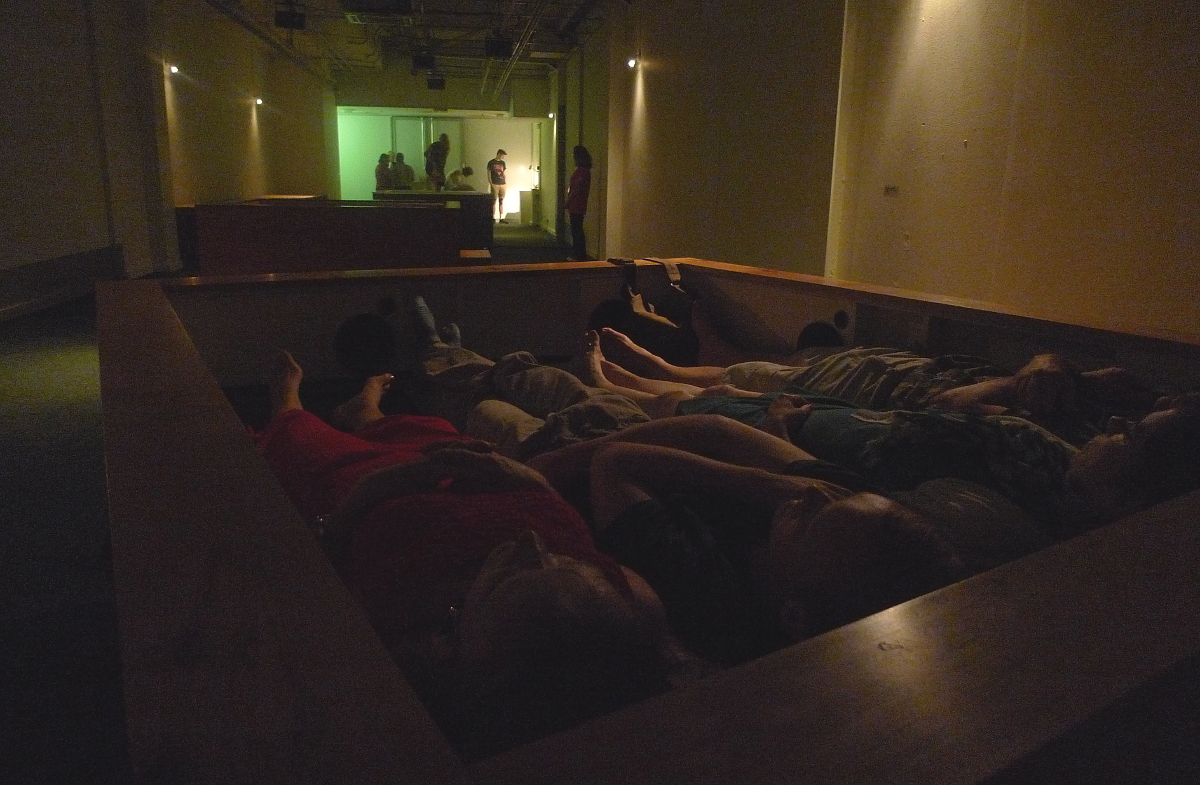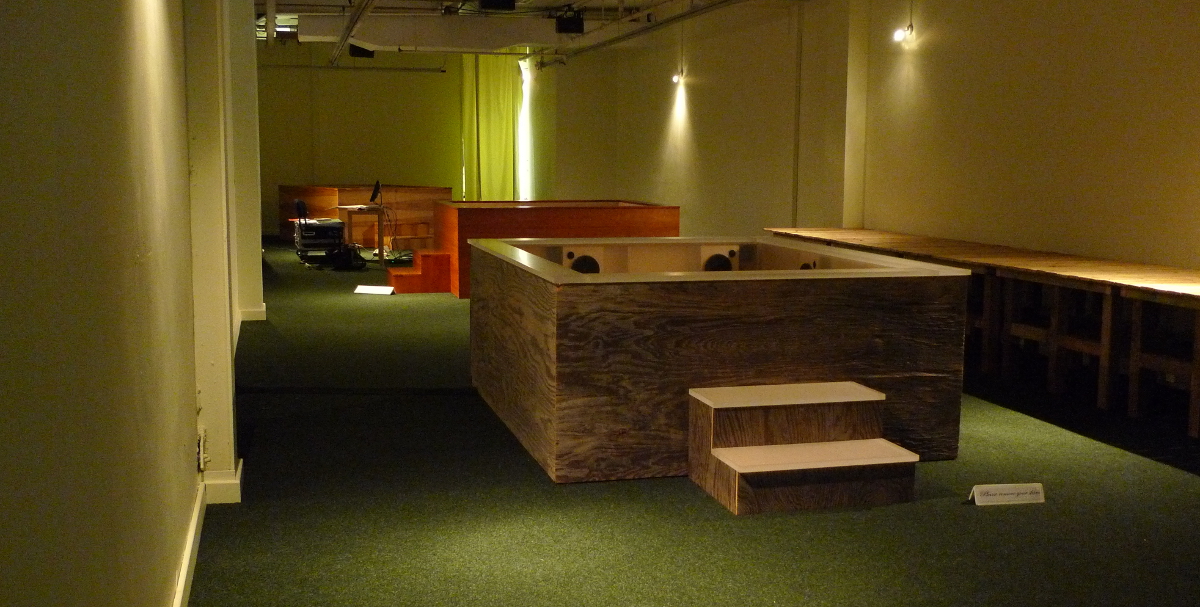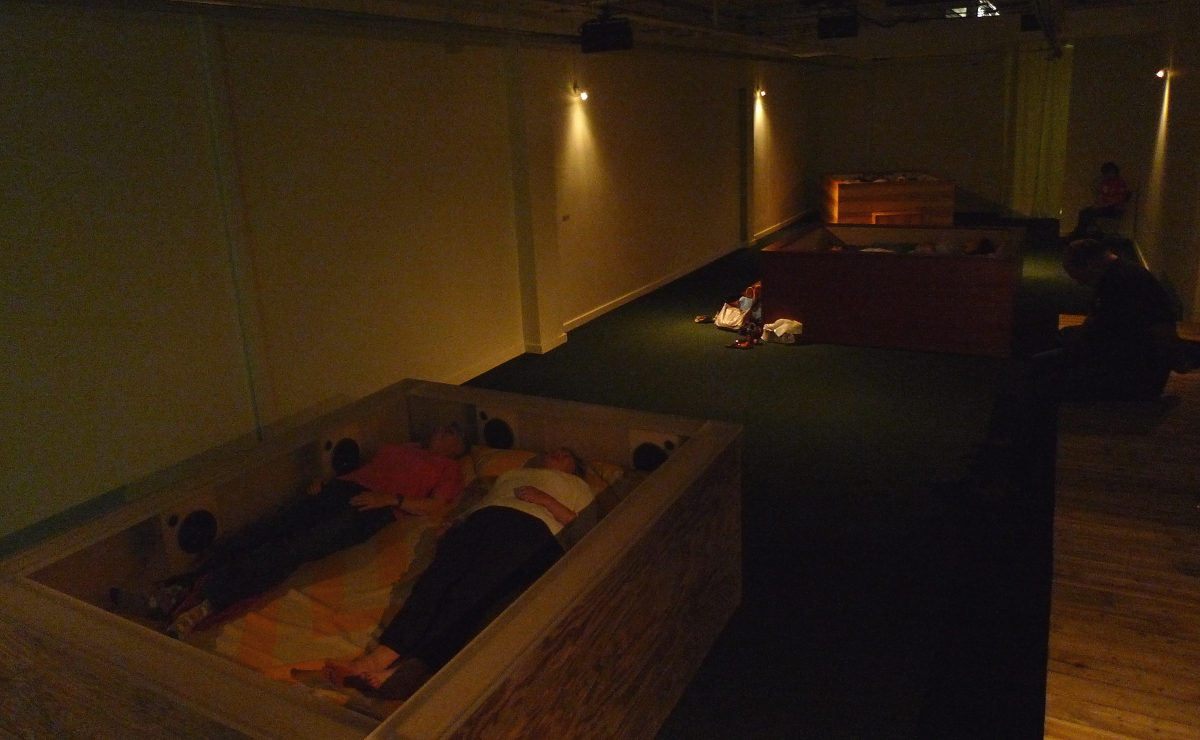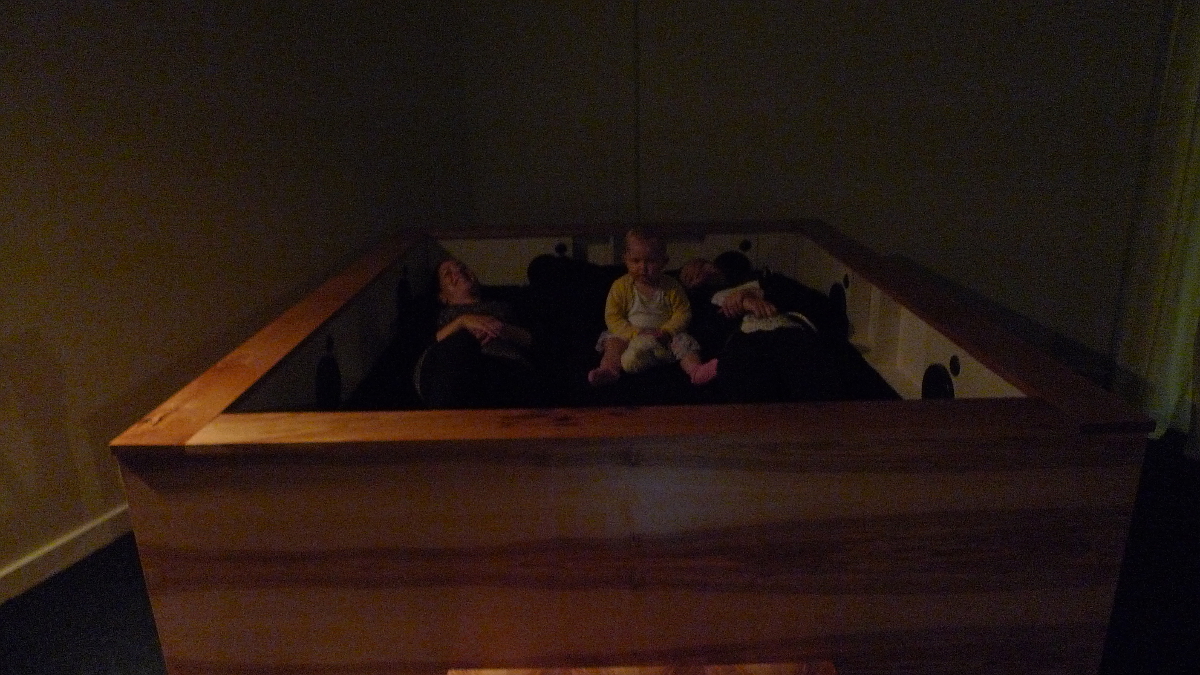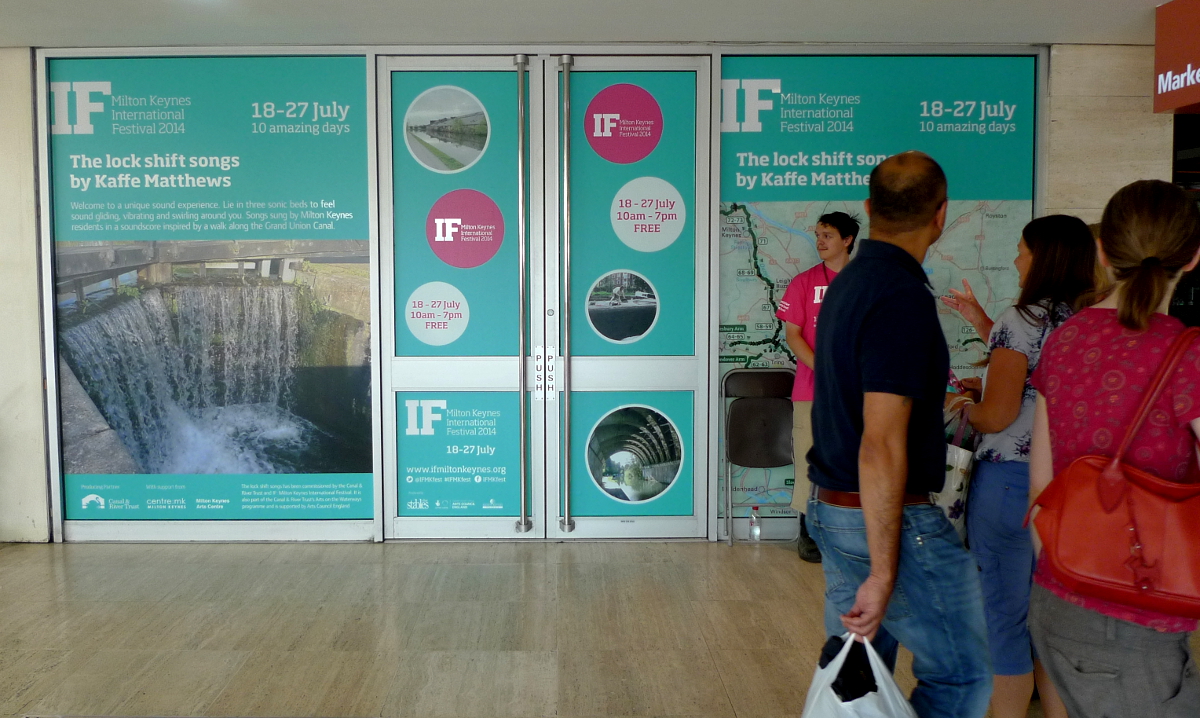 Software collaboration with Dr Adam Parkinson.
Song transcription, choir direction and collaboration,  Craig McCleish.
Made and produced with the support of centre:mk, The Stables, commissioned by Bill Gee and Tim Easthop, The Canal and River's Trust.
With special thanks to project manager Jonny Hill, Christine MacSween and photographer and film maker Kristian Buus.